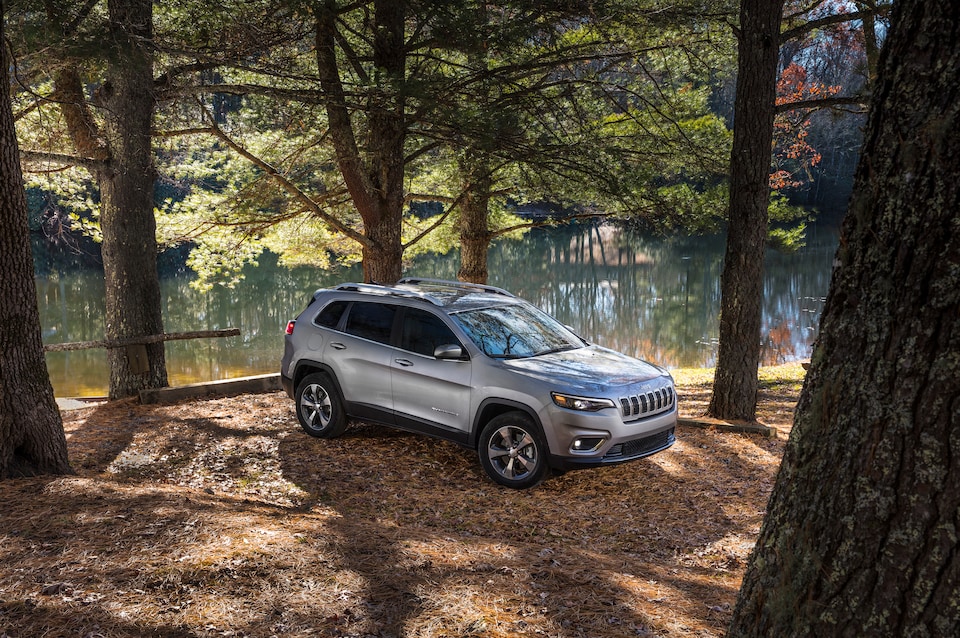 With a Redesigned and Rugged Appearance, this Jeep Brand Models is More Suited than Ever for Off-Road Excitement
The 2019 Jeep Cherokee has been updated both inside and out to offer a more stylish appearance than ever before, whether you're driving on the roads of Smyrna or leaving civilization in your rearview mirror. With an exterior that's designed to stand out with rugged good looks that also offer more aerodynamic performance, and a refreshing update to the cabin making it more luxurious and elegant, the 2019 Jeep Cherokee is better equipped than ever, and priced to amaze you!
Enjoy New Features Inside the Cabin and Under the Hood
New for the 2019 model year, the new Jeep Cherokee has received visible updates to the nose making it more aerodynamic; also bringing larger headlights which combine with the 2019 Jeep Cherokee's high driving-position for excellent driving visibility.
There are innovative changes to look forward to under the hood as well; a new 2.0-liter turbocharged four-cylinder engine with 270 horsepower and 295 pound-feet of torque. A 3.2-liter V6 engine is also available for inclusion with 271 horsepower and 239 pound-feet. The standard engine is a 2.4-liter four-cylinder that offer 180 horsepower and 171 pound-feet of torque. A nine-speed automatic transmission is standard on all engines, and of course you can enjoy the Jeep brand's signature all-wheel drive systems for improved traction and stability in all conditions. Towing is impressive and convenient on the 2019 Jeep Cherokee, offering the ability to tow up to 4,500-pounds when configured properly with the V6 engine configuration.
Test Drive the 2019 Jeep Cherokee at BCP Smyrna Chrysler Dodge Jeep Ram
We hope you'll visit us at BCP Smyrna Chrysler Dodge Jeep Ram for a test drive of the 2019 Jeep Cherokee SUV. Our team looks forward to your visit where they'll answer all your questions, and help you experience for yourself why we're so excited about this new Jeep brand SUV. We hope to see you soon at BCP Smyrna Chrysler Dodge Jeep Ram!